2019 Dodge Challenger Hellcat Paint Correction & Ceramic Coating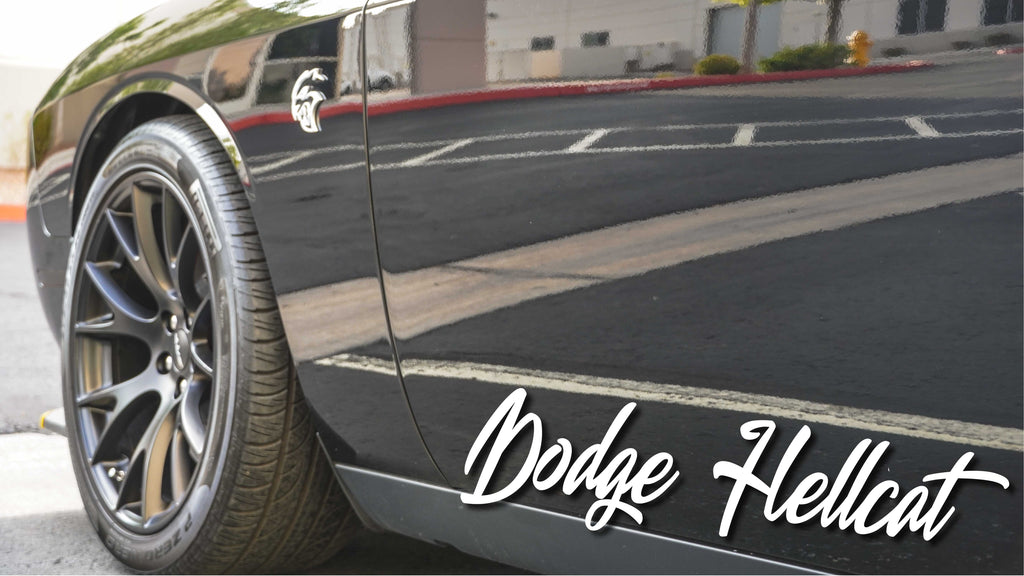 The Back Story
Alex the owner of the awesome 2019 Dodge Challenger Hellcat, back before coronavirus hit he put the car under a car cover and honestly kind of neglected it for quite some time. Being here in Vegas all kinds of dust, dirt, sand, etc got trapped underneath the cover over time and began chaffing the paint.
Alex gave us a call after removing the cover and noticing the amount of imperfections that accumulated over time. Thinking initially he would have to trade it in or get it repainted, we assured him that we could make it look like new again.
Alex wanted this car to look good as new without breaking the bank. We informed him of a class we were running to train and certify detailers from all over the country on our Paint correction and ceramic coating processes. Putting this "worst case" scenario car in the class would give our students the chance to do a full correction but also allow us to give him pricing that usually is never offered outside of the training environment. With a 2 Step Paint Correction and our EVO PRO 10H Ceramic Coating this thing looked phenomenal when it left.
Paint Correction 
We did a 2 Step Paint Correction: EVO 21 Dual Action Polisher with a Synthetic Wool Pad and EVO 800 Heavy Cut compound, followed up with a Yellow Moderate Cut Pad and EVO 2000 Moderate Cut compound mixed with a few dabs of EVO 3000 Ultra Finish compound on the pad. This gives the 2000 a little more refinement and allows us to get a better finish.
Ceramic Coating
Alex wanted to protect his newly transformed Hellcat without breaking the bank. We decided on going with our EVO PRO 10H Ceramic Coating which is accompanied by a 8 year warranty. The EVO PRO 10H is our top of the line, pro series of coating which has a proprietary glossing agent in the formula to give the paint that extra "pop" most people are looking for. Not only that, we use some of the highest quality solvents and solids on the market giving it unparalleled gloss and clarity. We also decided on doing a complete Wheels off treatment being that the wheels were in desperate need of cleaning. After applying two coats of our Wheel and Caliper coating to the entire wheel along with the calipers we moved on to coat all the Glass with our Glass Ceramic Coating along with all the Plastic/Trim bits on the exterior as well.
Leave a Reply