007 Would Be Proud - Aston Martin Vantage!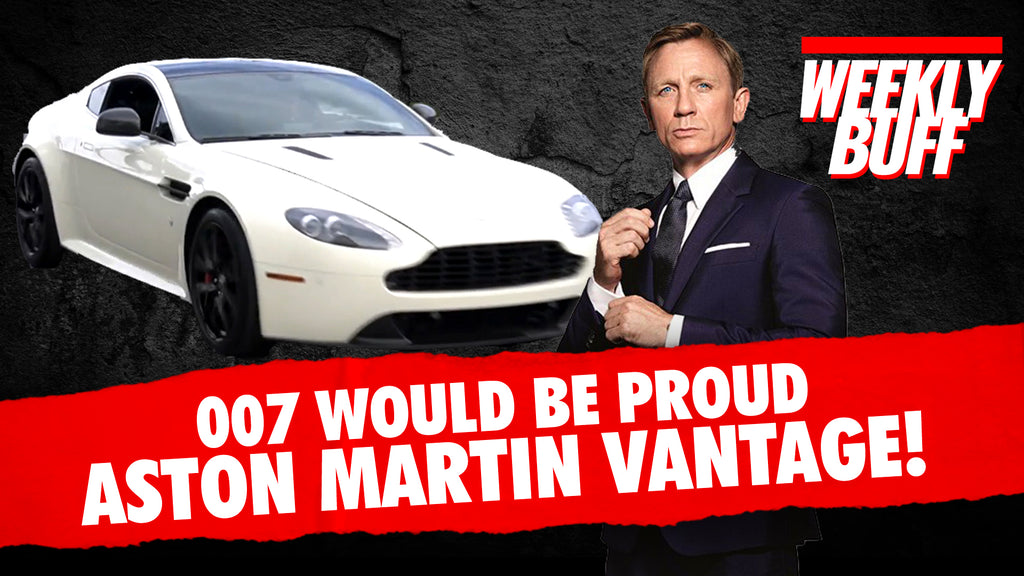 The Back Story
On this edition of the weekly buff we have yet another Aston Martin Vantage S. This beautiful white vantage is a V8 powered beast that offers well over 500Hp and 505 lb-ft Torque. These cars would leave even James Bond in awe. The customer brought it to us for a light polish, Graphene Ceramic Coating, and Full Nose PPF protection to prevent as much damage as possible before it happens.
The first thing we did when it arrived was begin to prep the entire vehicle that meant using our EVO Wheel Gel, EVO APC, and EVO Shampoo to decontaminate the entire vehicle. We also used a mild claybar over the entire vehicle to remove and final stuck on debris that may cause more damage in the end when we're polishing, or coating.
Once we finished the prep process our shop foreman Josh, and JR began the paint correction process with what ended up being a light two step paint correction in some areas where more attention to detail was needed to leave the entire finish looking perfect. They used or EVO 21 Polisher along with our EVO 800 Heavy cut polish, and our EVO 2000 cut finishing polish to achieve the desired results.
When we had the perfect paint finish we moved on to the PPF protection portion and our in House installer Maxwell did a perfect install on the nose, hood, and fenders to prevent rock chips, and sun damage from happening in the first place.
The final step was to apply our line of ceramic coatings to the entire vehicle. We used our EVO 7H Ceramic coating providing a 5 year warranty if it is installed by a certified Gloss IT installer. We then used our Wheel & Caliper coating to make cleaning the wheels much easier, along with our EVO Glass coating that prevents water from sticking to the glass. This helps prevent hard watermarks from appearing, and makes it much easier to see when driving in rain.
Leave a Reply